Vegas Pockets
Who Really Lives in Las Vegas?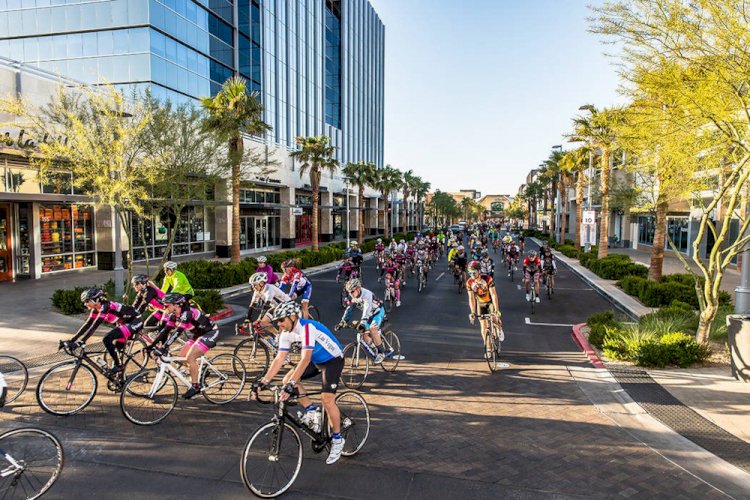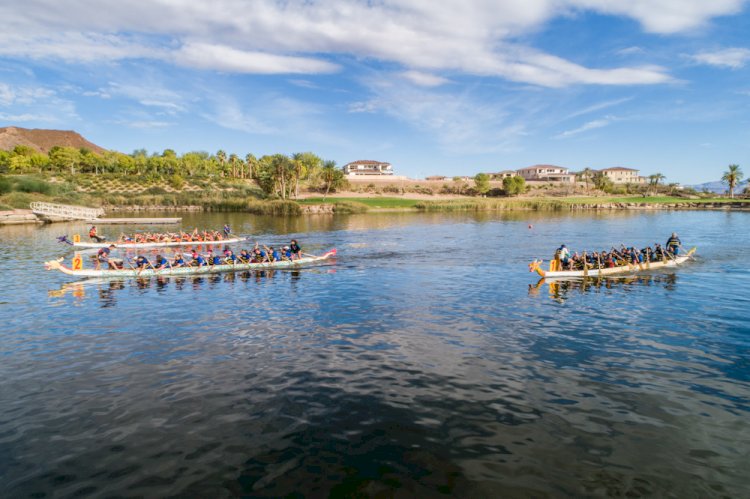 For years, people in complete and utter wonderment asked if people really lived in Las Vegas. Those days seem to be over since you can look out a window from any high-rise hotel room of which there are many and view buildings and homes dotting the landscape between the mountain ranges circling the valley.
But what is Las Vegas? Many visitors believe it to be the Las Vegas Strip. In truth, the city of Las Vegas only makes up about a quarter of the valley, which also encompasses the cities of Henderson and North Las Vegas, as well as unincorporated areas in Clark County. When folks say they live in Summerlin, they are in a neighborhood in Las Vegas, if they say Green Valley, they are in Henderson, and the Las Vegas Strip is in the county and not even in the city of Las Vegas. Fremont Street, which is downtown, is in the city of Las Vegas. Doesn't that make things perfectly clear! Not really.
A more fun and user-friendly way to dissect the valley is thinking "pockets." Many cities in America such as Chicago were developed on a grid system, which is easy to follow with numbers and street names escalating in an orderly manner. Fifty years ago, the last thing political powers were imagining was the valley's incredible population explosion to more than 2 million residents. The growth came in unpredictable spurts, often initiated by developers accompanied by a belief like the movie "Field of Dreams," if you build it, they will come.
Las Vegas' first pocket was downtown's Fremont Street dating back to 1905 when the city was founded. Fremont Street was the first paved street in Las Vegas in 1925 and received the city's first traffic light in 1931. Today the area is more vibrant than ever with even a new 777-room hotel going up called Circa expected to open December 2020.
The Las Vegas Strip followed in the 40s, 50s, 60s and it's a pocket which has continually grown. Currently, expansion is prevalent again after recovering from the crippling recession a decade ago. The Asian-themed 3,500-room Resorts World Las Vegas is under construction on the north end where the Stardust once stood. Mid-Strip behind Harrah's and The Venetian resorts the visually distinct MSG Sphere Las Vegas arena is being built for musical events and special events seating up to 18,000 patrons. At the south end next to I-15 and off Tropicana Ave., the much ballyhooed $1.9 billion Raiders Stadium is rising fast in order to open for the 2020 football season. Las Vegas-based Allegiant Air has acquired the naming rights, which officially makes it Allegiant Stadium. The Strip, which definitively divides the east and west sides of the valley, will inevitably always be the "pocket of change."
With the main pockets being Fremont Street and the Strip, the others are peripheral and most often seemed to suddenly pop up. Immediately Summerlin comes to mind. It is a gigantic affluent master-planned community mainly within the Las Vegas city limits. From this project, came Red Rock Resort followed in the past six years by Downtown Summerlin, which is an active urban destination with a mix of stores, restaurants, indoor and outdoor venues and events, including the Las Vegas Ballpark® and the Golden Knights practice facility.
Another surprise pocket has been Chinatown. No one would have predicted Spring Mountain Road would organically sprout into a mile-plus long string of strip malls with ethnic Chinese and pan-Asian businesses including the original mall called Chinatown Plaza, which opened in 1995. In October 1999, Governor Kenny Guinn officially designated the area as Chinatown and it's a very impressive area.
Another newer pocket just in this century is Symphony Park, a 61-acre site nearly adjacent to Downtown Las Vegas, which was once a Union Pacific rail yard. Already this district is home to the architecturally unique Cleveland Clinic Lou Ruvo Center for Brain Health, magnificent Smith Center for the Performing Arts and intellectually stimulating Discovery Children's Museum. Other development in the area includes the 5.1-million-square-foot World Market Center, 175-store Las Vegas Premium Outlets and Clark County Government Center (which is in Las Vegas.)
Other smaller pockets to discover in Henderson include the reclusive Lake Las Vegas and The District at Green Valley Ranch. Lake Las Vegas is a community built around a 320-acre artificial lake. There are a couple resorts, golfing, and The Village offering some dining, shopping and a grand outdoor setting. This is where Celine Dion has a home and commuted to her previous headlining engagements at Caesars Palace. The District as it's called by locals has shopping, dining, another outdoor setting and is next to the Green Valley Resort.
When you think shopping and again outdoor settings two more pockets are Town Square located at Las Vegas Blvd. and Sunset Road and Tivoli Village in Summerlin. Town Square is a 100-acre, open-air center with 22 buildings showcasing 115 stores, restaurants, offices and 18-screen movie theater. Many events are held in Town Square Park in the center. Tivoli Village in Summerlin features carefully curated retailers, dining options, services and is home to several high-end office tenants.
In the days before GPS, folks gave directions by landmarks. That commonplace system of referencing locations ended in the 1990s when landmarks were disappearing faster than a magician's illusion. With a 12-month building cycle in the southwest, buildings can be built and torn down in a flash.
Also, street names can be challenging. For years, one of the first mind-bogglers, which still is today, was Twain Avenue on the east side turning suddenly into Sands Avenue for a short distance and then into Spring Mountain Road, which today extends to the far west end of the valley.
When locals refer to the Spaghetti Bowl, you may wonder if it's a name of a restaurant. It is the colloquial name for a major freeway interchange in downtown Las Vegas, which has been under construction and called Project Neon for the past few agonizing years. The Spaghetti Bowl is one major artery for drivers to find their way to the pockets mentioned as well as many others not included.
It will be interesting to see how many more pockets miraculously develop in the future.