Rock 'N' Roll Marathon
The musically themed Humana Rock 'n' Roll Las Vegas Marathon & ½ Marathon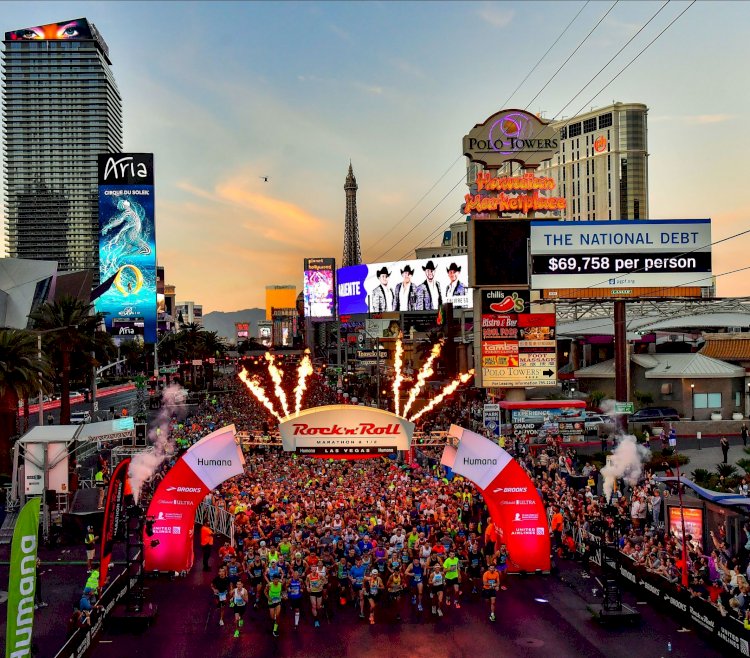 The 11th annual Rock 'n' Roll marathon/via Hew Burney
The musically themed Humana Rock 'n' Roll Las Vegas Marathon & ½ Marathon, which is sponsored by Brooks, the official sponsor of the event, saw approximately 35,000 registered runners from age 12 to 78 take to The Las Vegas Strip for the 11th running of the biggest and best night running event in the world.
The weekend-long event kicked off on Saturday evening with the Humana Rock 'n' Roll Las Vegas 5K. Participants of all distances, along with their family and friends were treated to a performance from Grammy-nominated and multi-platinum singer/songwriter, Kesha when she took to the Finish Line Festival stage following the 5K.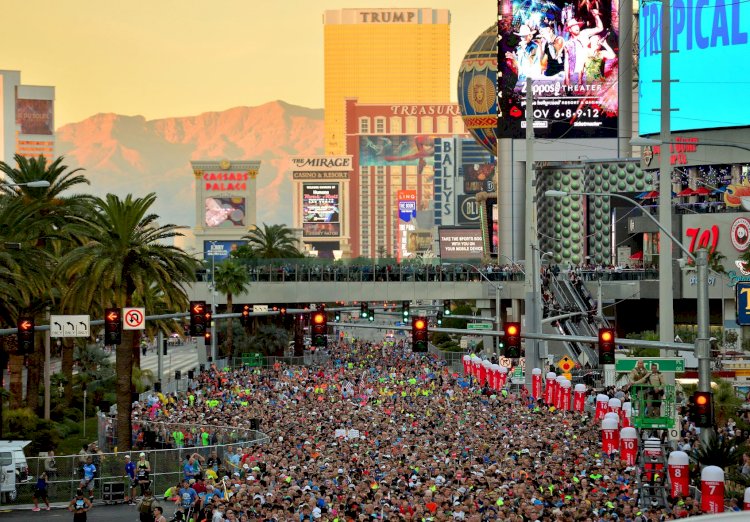 Sunday's Marathon, Half Marathon and 10K gave runners from around the world a once-in-a-lifetime opportunity to run under the lights of the famed Las Vegas Boulevard, serving as the only private event to shut down The Strip at night.
With a party atmosphere, participants embarked on a journey down Las Vegas Blvd after Uptown Funk, a Bruno Mars tribute band, got runners moving with concert in the Start Line Village. Several local bands, including Groove Kitty, Holes and Hearts, KISSED ALIVE, Rat Soup, Jane N The Jungle performed live on band stages along the route interspersed with cheerleaders and water-themed stations.
For more information, follow them on Instagram: @runrocknroll