Single on Valentine's Day?
Its time to change it up! This is our list...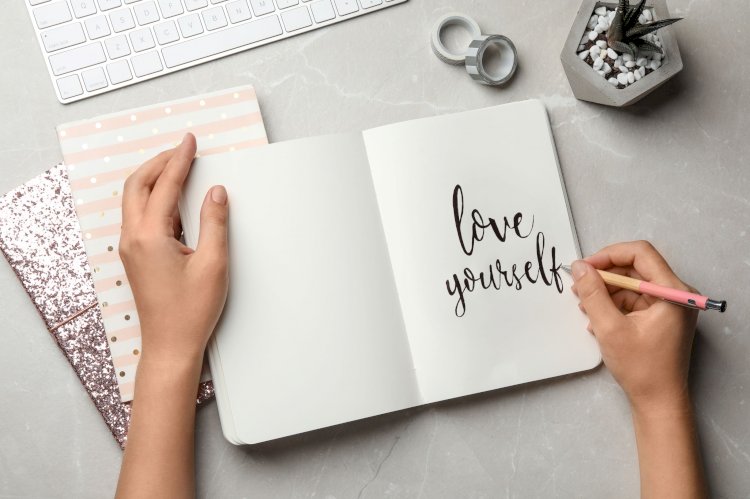 According to a recent survey by Apartment List, ranking the best cities for singles on a scale of 1 to 130, Las Vegas came in at #115. To pile on, the dating satisfactory score out here is a measly 18% which isn't too hot. These statistics speak to the overflow of singles in Las Vegas that say their dating life is nonexistent or might feel let out and alone on Valentine's Day. These statistics also trend towards there being a shift this year in how this holiday is celebrated out here.
The days of spending Valentine's Day with your significant other, have transitioned into spreading love amongst anything and everyone that is important to you. This is your parents, children, pets, co-workers, or most importantly yourself. This change has brought the importance of self-love and self-care to the forefront of our social society which has helped individuals to fill in the gaps external sources of love may have left them with.
Women and men have decided to no longer sit at home sad and bitter eating ice cream alone on Valentine's Day. They have become more empowered to be their own soulmate (thanks for the theme song Lizzo) and celebrate their lives with all the love and attention it deserves.
So how do singles spend Valentine's Day in a revolving door town where there are more tourists than locals? Below is a list of 10 unique ways to celebrate Valentine's Day if you're single in Las Vegas.
1. Secret Valentine exchange with your other single friends.
Put everyone's name into a hat, draw names without looking, and have flowers delivered, chocolates bought, or a dinner planned for the person you drew.
2. Cliff jumping at Nelson's Landing.
If you're an adrenaline junkie, feel free to visit Nelson's Landing to do some cliff jumping (if you want to brave the freezing waters)! Nelson's Landing is located on Lake Mohave in Searchlight, Nevada about 25 miles from Boulder City, Nevada. Valentine's Day is a unique time for local singles in Las Vegas to meet up there and enjoy the scenery, get your mind over that ex and enjoy some "me" time.
3. Take advantage of "Couple Deals" around town.
Grab a friend and fake your way through couples deals on Groupon! Discounted dinner for two? Half off a couple's massage or spa? These employees don't need to know that you're not actually dating.
4. Do something your ex hated.
Did your ex hate eating a certain type of food even though you loved it? Or did they roll their eyes every time you turned on country music? Did they ask you not to wear six-inch heels? If therewas ever anything that you did less of in your last relationship, then spend your entire day doing it! Eat the Indian food and blast the country music and rock those stilettos!
5. Spread the love Teach your children that Valentine's Day is not for those in a relationship but for those you love most.
Make gift baskets with all their favorites, take your dog on a special hike, give your friends "appreciation" gifts. Maybe you're a business owner, take this time to spread the love throughout the office because your employees are important to the success of the business with a bonus! Or some more PTO! Or a vacation on the company's dime! Just some thoughts.
6. Have nieces, nephews or friends with children?
Offer to babysit on Valentine's Day so those tired parents can finally have a date night. Be the cool aunt/uncle: Order pizza, watch movies, play games and of course make delicious sweet treats. Feeling a little more ambitious? Take the kids to the arcade (ex: Fremont Arcade), see a show on the strip (Tournament of Kings at Excalibur), or go kart racing (Las Vegas Mini Gran Prix).
7. Celebrate "Gal-en-tines" or "Broen-tines" Day.
Gather all your friends that you love and appreciate so much and celebrate the beautiful friendship you have built over the years. Being in Las Vegas gives you the opportunity to do almost anything your heart desires. Whether it's doing an escape room like Escapology, a foodie tour with Lip Smacking Foodie Tours or a scavenger hunt with e Hunt Las Vegas, this city is lled with fun activities to do with your favorite pals.
8. Adrenaline junkies, unite!
Let off some steam this Valentine's Day at Gunship Helicopters. They are the ONLY Las Vegas Helicopter shooting experience and the only gun range with the Barrett 50 Cal and Targets 800 plus yards. You'll fly in the open-door helicopter over 71-acre private shooting range in the Mojave Desert. After taking your seat behind the mounted belt-fed M249 Saw, your dedicated range safety officers will help you shoot at dozens of AR-500 reactionary steel targets, wrecked airplanes, zombies, and couches scattered throughout the shooting range. Go Jump Skydiving is another great option as well as Speed Vegas which allows for driving a Lambo, Ferrari or a Porsche.
9. Attend an Anti-Cupid Party Living in Las Vegas gives us quite a few options when it comes to attending and hosting anti-cupid parties.
The Strip will offer a few parties just to name a few but not limited to Apex Social Club inside the Palms, TAO Nightclub, or at The House of Blues. Looking for a more local option? Join a downtown bar crawl with other local singles, Blue Martini host a great mixer for singles on Valentine's Day.
10. Treat yourself…because you deserve it!
No one has a better understanding of your innermost thoughts and needs than you do. e relationship with yourself sets the tone for the relationships you have with others. When you treat yourself with love and respect, you give others permission to do the same. So, this year purchase yourself something special you've had your eye on for a while, take yourself on a trip (day trips are always a great option), or give yourself the ultimate spa day.
No matter what you do, take this time to appreciate who you are and celebrate the love you give yourself. Remember, it's just another day. Everyone has di erent opinions on (and preferred ways to spend) Valentine's Day. Whatever you decide to do, celebrate the love you have in your life rather than dwelling on what you think you're missing out on. It may help you to remember that February 14th is just another 24 hours that will come and go. So instead of focusing on one aspect of love in the relationship form, focus on the love of friends, family and loved ones and enjoy Valentine's Day how you want to not how society dictates you should.