"If You Build It They Will Come"
Aviators Announce Championship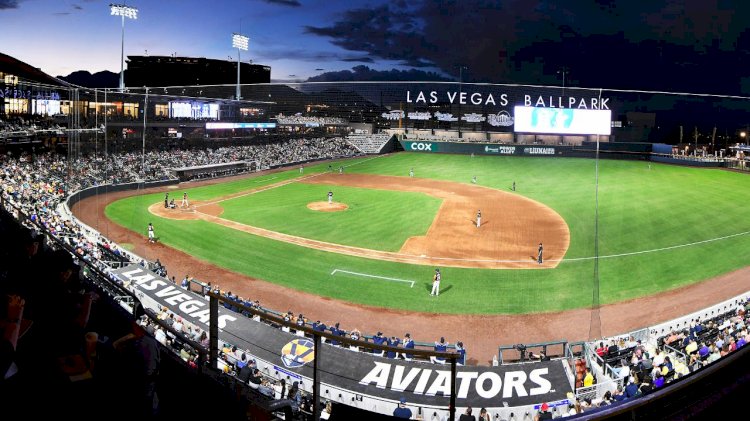 That iconic movie statement from 'Field of Dreams' has now become a reality for the Las Vegas Aviators and their amazing home, the Las Vegas Ballpark.The baseball field has broken numerous attendance records since it opened its doors earlier this year and now will play host to what is the premiere baseball game in all of Triple-A baseball.
During a major announcement held at the Las Vegas Ballpark Aviators President and COO Don Logan, Pacific Coast League President Branch Rickey and International League President Randy Mobley announced that Las Vegas will now play host to the Triple-A National Championship Game in September of 2020. In making the announcement Branch Rickey said the event is really the Super Bowl of Triple-A baseball saying "the eyes of all baseball fans will be on Las Vegas for this great event." The one-game title event will feature the Pacific Coast League Champions against the International League Champion in a one game winner-take-all event. The Pacific Coast Champion holds a 8-5 lead over the International League Champion in the Championship contest.
Local Aviators President Don Logan said what will be even greater for the Las Vegas Ballpark is that the game will be telecast Live on Fox Sports TV as well as MLB.TV giving the game a national flare.