NBA Summer League
Rocks the Thomas & Mack Center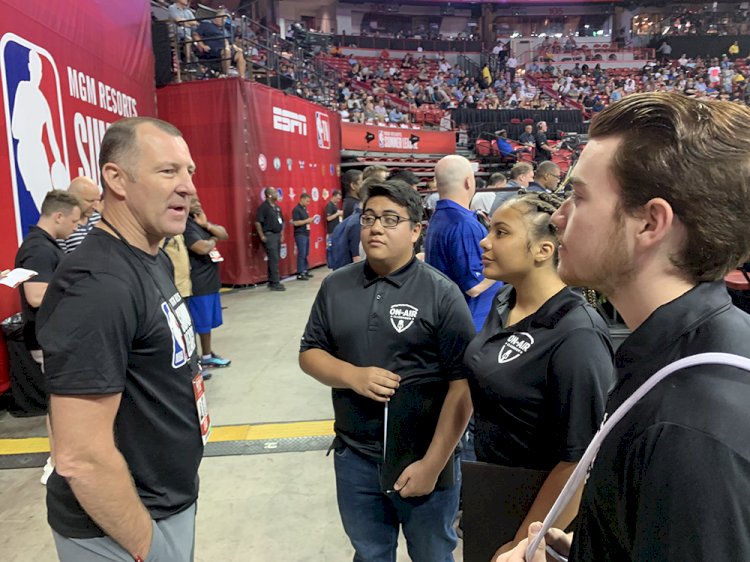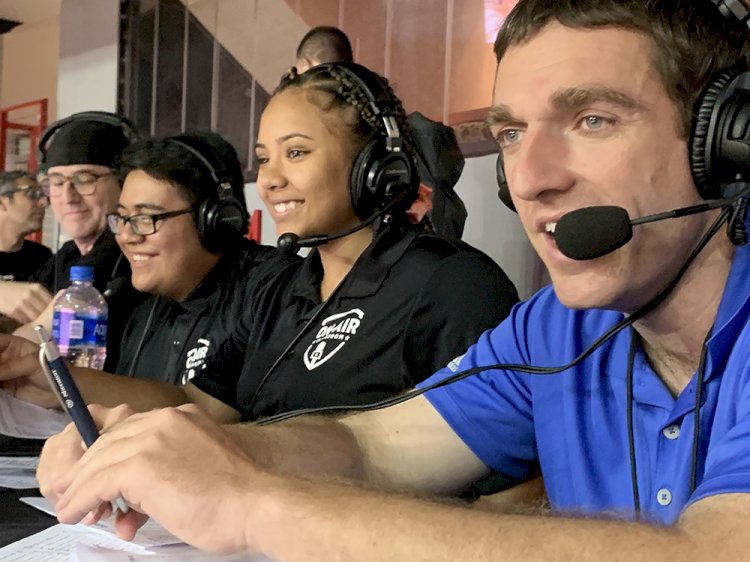 The July 5th matchup between New Orleans Pelicans forward Zion Williamson and New York Knicks guard-forward RJ Barrett – two of the top three picks in NBA Draft 2019 on the first day of NBA Summer League 2019 was the game that every fan looked forward to. The Thomas & Mack Center was filled to the rafters with fans. All 30 NBA teams were represented along with international basketball teams from China and Croatia.
Zion Williamson did not disappoint the fans putting on both a defensive and offensive clinic. Even my great friend, Las Vegas headliner, Clint Holmes, a diehard New York Knicks fan was in awe of Zion's performance. Clint and I have participated in the NBA Summer League every year, sitting courtside. It's become a tradition with us. Clint performed an amazing version of "America the Beautiful" at half time. Clint did such an incredible job that the Thomas & Mack Center began to shake, rattle & roll. But, wait, it wasn't his singing, it was a 7.1 earthquake that prevented the Pelicans/Knicks game from finishing. It was my first earthquake. The scoreboard and the nets were swaying back and forth. That was the first and last time that fans got to see Zion Williamson play at Summer League due to a "rumored" knee injury.
This year was a little bit different for me as I was brought on by the NBA Summer League and Tomorrow's Stars Foundation to mentor local Desert Pines High School broadcast students during the 11-day tournament. The On-Air Classroom program was created in partnership with Mark Jones, ESPN, Lawrence Scott, Golden State Warriors, NBA Sound System and NBA Summer League co-founder, Albert Hall and NBA Summer League Director of Community Relations and Special Events, Carole Hattar.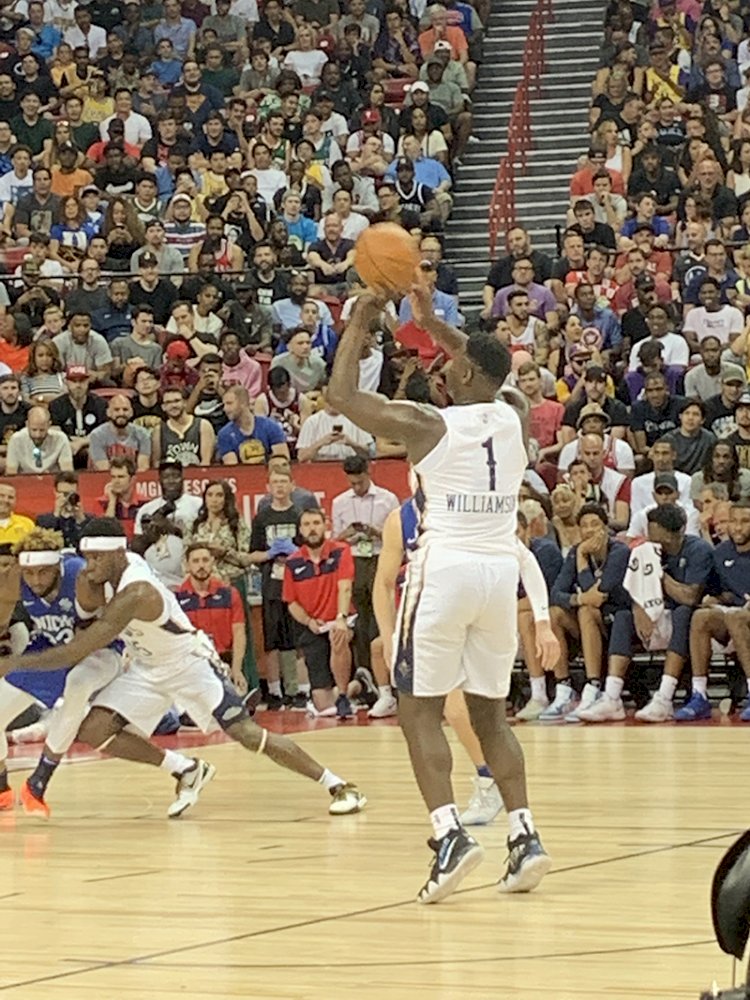 The program provides a once in-a-lifetime opportunity for high school students to get real, on-air, live experience, that they can't get from a book or classroom experience. On-Air Classroom began by yours truly inviting the students to be on-air with me on my #VegasNonStop radio program that airs Saturdays 8am on 920am,The Game. Of course, the students all want to be on-air and only when they realize what it takes to be entertaining and engaging for a lengthy period of time do they get the challenge. Not everyone is meant to be in front of the camera or behind the microphone. The most important and first lesson that I taught the high school students is that it's not about me, or you. It's about youraudience! Never forget that there are thousands of entertainment choices and to develop and keep your audience you have to be engaging.
The students accepted the challenge and broadcast live play-by-play announcing on the NBA Sound System channel. The students were as nervous as anyone would be with eyes as wide as saucers. Rotating between color commentary, stand up interviews and play-by-play announcing the kids were great. Everyone at NBA Summer League welcomed the students who realized that there are many other jobs off-camera and off the court, like producing, directing, writing, and editing that go into a live broadcast.
The students were invited to tour the 14 million dollar ESPN broadcast truck to see everything that goes into a national sports broadcast. The ESPN Sports Executive Producer, Jeff Jacobs, shared their newest innovation in broadcasting; having the players "Go Live" from their smart phones. Something that we had also been doing with the students during the entire ten days with live player and fan interviews.
NBA Summer League gets better and better each year providing professional basketball, awesome community relations, family entertainment as well as the addition of educational opportunities like the On-Air Classroom program. Next year, we can do without the earthquakes!