Potted Potter
The Unauthorized Harry Potter Experience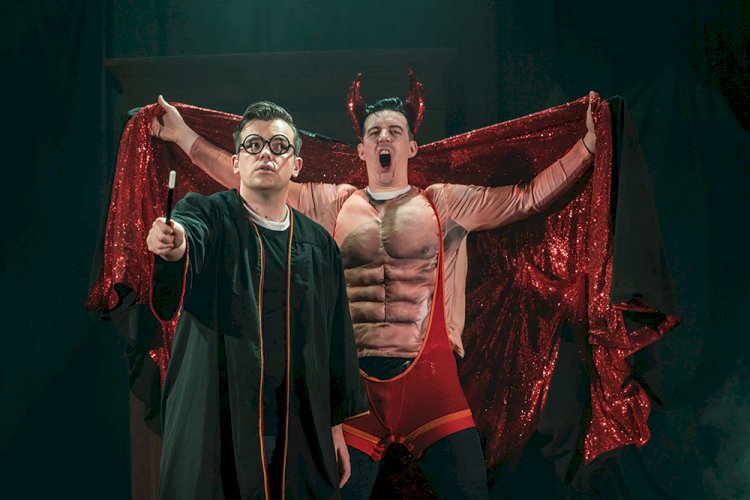 Dan Clarkson and Jeff Turner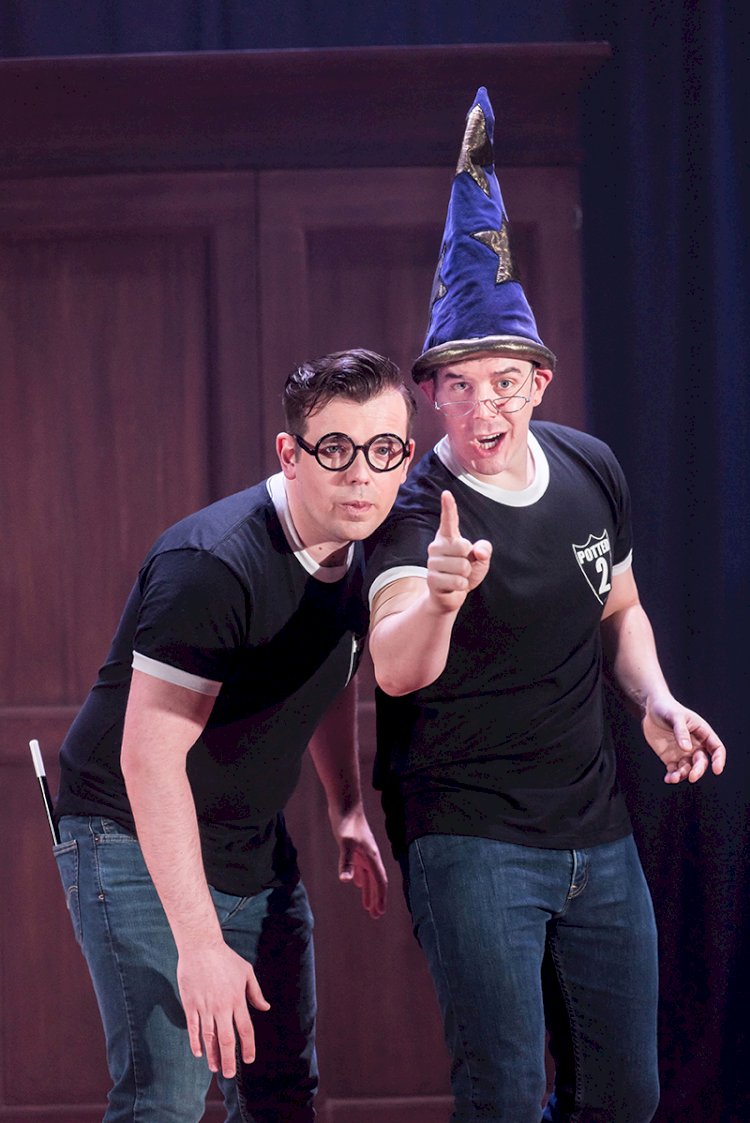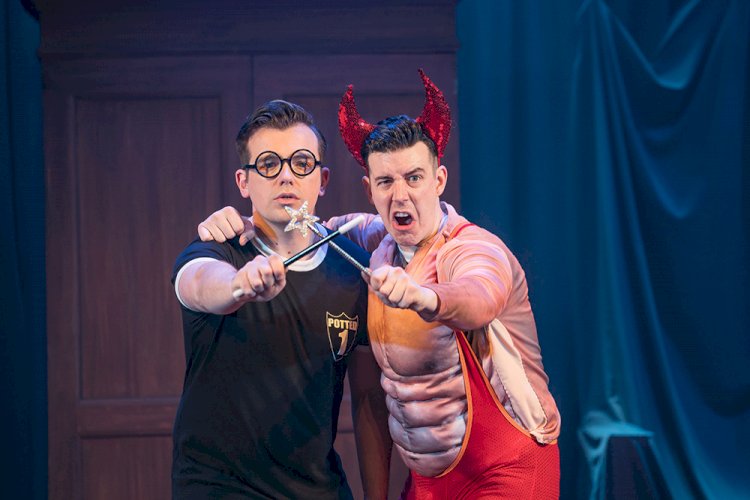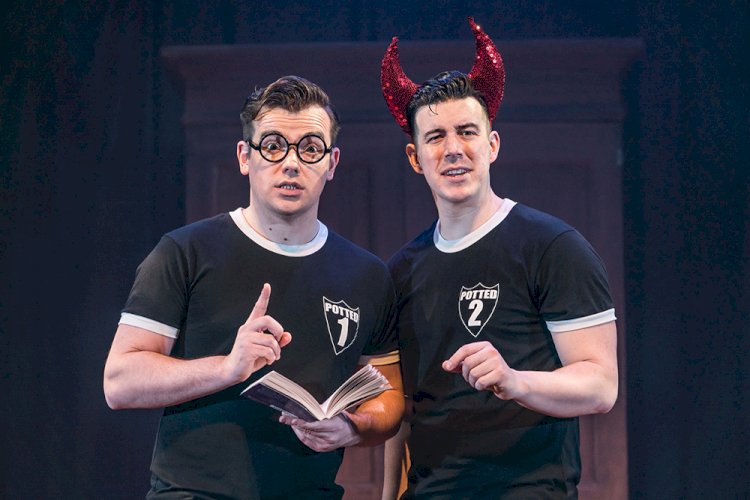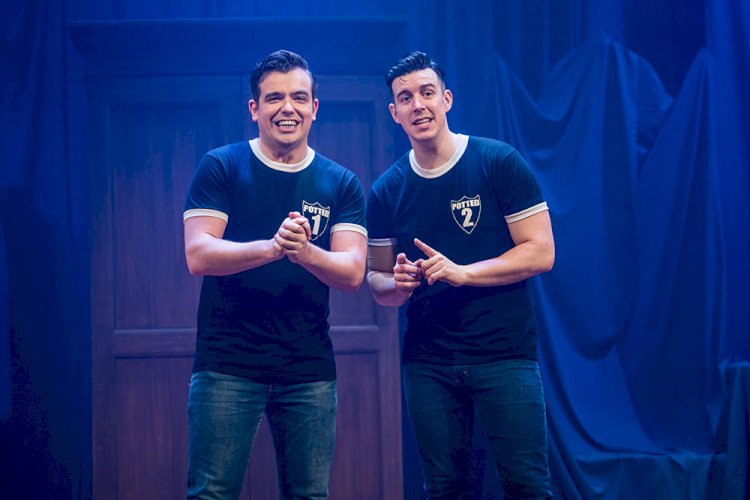 A new show has taken over at Bally's, bringing laughter and "magic" alive. Potted Potter is the Olivier Award–nominated, unauthorized Harry Experience–The show is a parody of the beloved Harry Potter. Written by Dan Clarkson and Jeff Turner, the show takes on the ultimate challenge of condensing all seven Harry Potter books into seventy hilarious minutes. Even if you don't know the difference between a horcrux and a Hufflepuff, Potted Potter will make you roar with laughter. LVNM had the opportunity to interview the stars of the show, Joseph Maudsley and James Percy to get all the magical details of the show.

How did Potted Potter come to fruition?
Joe: Dan and Jeff wrote the first script just after the launch of the sixth book in the series. It started as street theater as people were lined up waiting hours for the book they would entertain the crowd by reenacting the series main highlights.
James: They realized they had something great by the crowds reaction and added the sixth and eventually seventh book to the show and took their act to Edinburgh Festival and it went great! Since then the show has done London's Westend 5 times and has toured all over the world from New York, to Australia, Asia. Joe and I have been doing the show now for 5 years.
Did you guys meet through the show?
James: Joe and I actually met in drama school. Joe and I were genuinely mates before we auditioned. This is our first Vegas performance and its been amazing. For two guys from the north of England to be doing a show in Las Vegas is mind blowing! We're like, am I Frank Sinatra? Whats happening? How did this happen? Its so humbling and crazy to be doing what we love here in this amazing city.
Do you have to be a Harry Potter fan to understand the show? Joe: When I meet people in the audience before the show its always the most diverse crowd of people. You've got all kinds of people; people who are die hard Potter fans, some that have never seen or read any Harry Potter. We have a lot of easter eggs through out the show that only a massive Potter fan would know and we always notice who laughs because then we know who are the fans in the audience. It just fits for everyone, the guys who wrote it just nailed it. The show truly has something for everyone so anyone can enjoy it.
How long is the show running until?
Joe: Its slated for dates through November 3rd but I mean I could stay in Vegas forever. We're excited to be here!
How do you guys Vegas?
Joe: We're trying to pace ourselves. Last night we came home, we watched British TV, we did face masks because you know? We're European but then today we went hard on our day off and hit a pool party. It's a combination, you got to take the rough with the smooth here.